Inaugurated in September 1927, the middle school called, since 1948, Athénée Robert Catteau, was built according to the plans of architect François Malfait.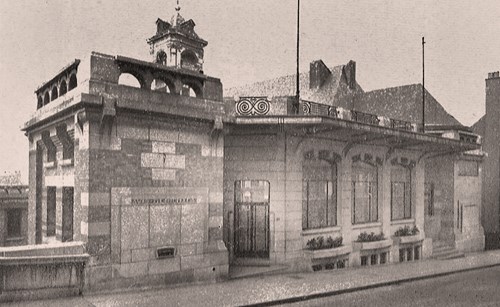 It is located right next to the Minimes Church, built on the ruins of the Minimes Convent and Vesalius'house (the first anatomist of the Renaissance).
The Art Deco style building has a main facade on rue des Minimes, and an entrance on rue Ernest Allard.
The main façade is imposing, all in play of light bricks with red inlays, white stone and magnificent sculptures representing education.
The buildings have been perfectly restored.
Originally, the school was only accessible to boys, but this is no longer the case.
Since 1978, the school has been open to girls.