Ordered in 1904 by Madame Amélie De Grave, then 80 years of age, the villa was designed by architect Léon Delune in the purest Art Nouveau style, on a plot of land in a little urbanized environment, surrounded by market gardens and countryside villas.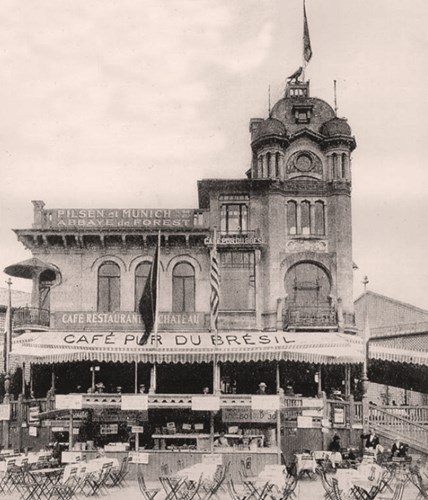 At the 1910 World's Fair held on the avenue, the house was transformed into a café. It underwent a lot of transformations and mishaps throughout the 20th century. After the Second World War, it was emptied of all its elements, squatted, looted, then sold in 1995 by the last heir.
It has been classified by the Brussels-Capital Region since September 22, 1994. Restored for the first time in 1996, it was occupied by offices for a few years.
The golden falcon on the roof is original, it comes from the roof of Amélie De Grave's house in Veurne (Flanders). The original sgraffito on the facades are by Paul Cauchie.
Completely restored in 2005, it is occupied today (2021) by the Embassy of the United Arab Emirates.