This large building, built in 1899 by architect and painter William Jelley, in an Art Nouveau style, is reminiscent of end-of-the-century seaside villas.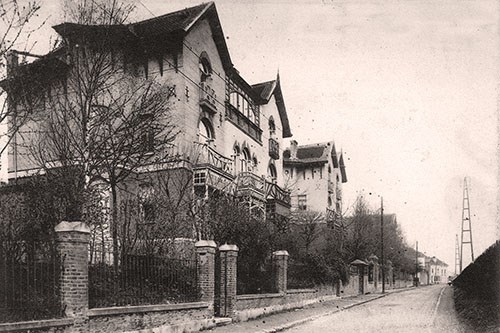 It is a stone's throw from the pretty Watermael Boitfort station, which so often inspired painter Paul Delvaux.
This rather impressive double villa is above all remarkable for its elaborately shaped woodwork and its pointed arch windows (an element that is also found in other houses by Jelley).
Also remarkable is the imposing entrance gate.
The central part has a sgraffito with floral motifs, which has stood the test of time.
The house has been recently restored and is in fairly good condition.
Two similar houses by the same architect can be seen at numbers 7 and 9.
Same design but without central body, with woodwork painted green, and in a less good state of conservation.
All four houses were listed in 1998.