Unique in Brussels, this street has no less than 14 Art Nouveau houses, from N°1 to 25, from the same architect commissioned in 1900 by one single owner, Mrs Elsom. Architect Ernest Blerot signed each house, which is different from its neighbor, even if the plan and the template remain the same.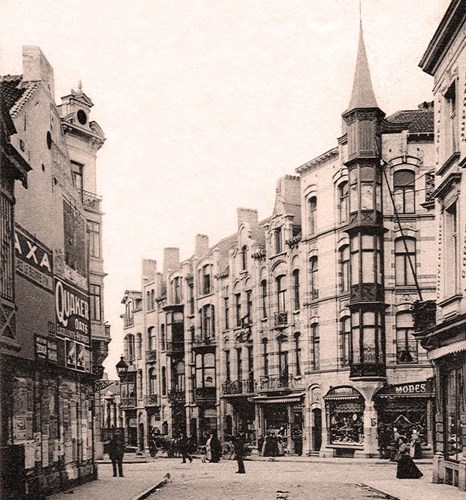 Two houses were remodeled at the ground floor in 1911, by architects Delmez and Mangin (No.7 and 9).
The street begins and ends with corner buildings, of which the one at the corner of Avenue Jean Volders has a large café, with beautiful doors and a pretty stained glass window on the first floor.
Some facades have suffered the onslaught of time, but you have to observe them one after the other and discover those little Art Nouveau gems of woodwork, ironwork and sgraffito.
Ernest Blerot drew all the ornamental details himself !
The ensemble has been classified since August 1988