On the elegant Avenue Louis Bertrand, Gustave Strauven designed, in 1906, this corner apartment building.
Strauven is also the author of several apartment buildings on this same avenue.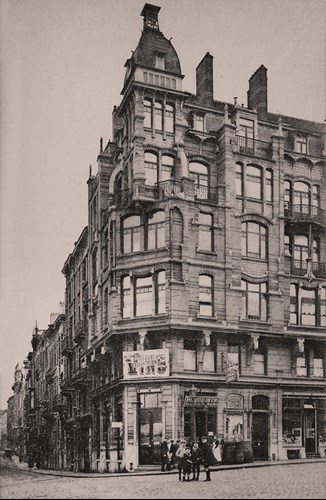 The two opposite corner buildings were built for the same owner, G. Vanderstraeten.
The ground floors were intended for commerce, a large café-brasserie was already operating there at the time.
Remarkable work of yellow and red bricks, the architect liked to play with color, just as he liked the carved stones and colorful tiles very present here too.
He designed all decorative elements, woodwork, stones, sgraffito, he was a "virtuoso". Beautiful signature and vintage next to the front door, under a painted ceramic panel signed Wezel.
Building classified in May 2008