The Vanderborght company born in 1920, specializing in high end interior design and  furnishings, called on architects Alexis Van Vaerenberg and Léon E. Govaerts in 1935 for the construction of its vast store located between two streets, with the main entrance on Rue de l'Ecuyer.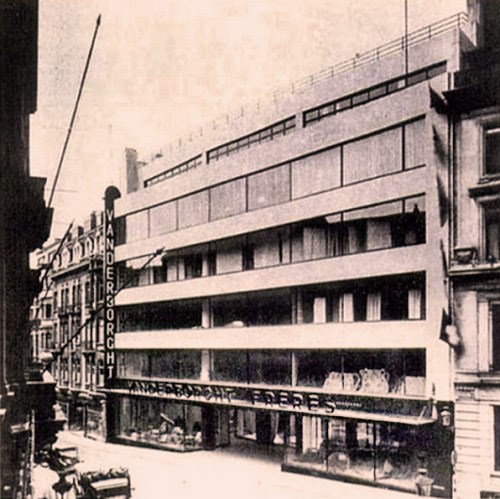 The style was avant-garde for the time, the owners wanted modernity and functionality, while emphasizing aesthetics.
The store spread over 16,000 m2, over several floors lit by a large skylight.
Priority was given to elegant exhibition spaces.
In 1980 after several years of losses, the company was declared bankrupt and the building was bought by the neighboring CGER Bank.
Fortunatelly, in recent years, the City of Brussels has taken possession of the building and changed it in a cultural place.
It can therefore be visited on certain occasions, during temporary exhibitions dedicated to contemporary art, which have brought this magnificent space back to life.