Jewel of Art Nouveau architecture, Victor Horta's private house and workshop, were built at the peak of Art Nouveau between 1898 and 1901.
Two different buildings make up the whole, communicating from the inside, but keeping their own properties (housing and offices).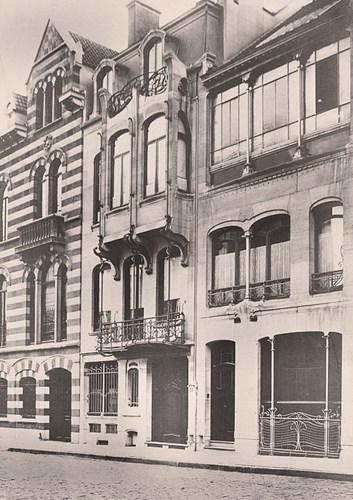 The whole shows an overflowing creativity, an extreme refinement.
Horta designed everything, from door handles to glass roofs and mosaics, including fixed furniture.
Restored for the first time in 1967 by specialist architect Jean Delhaye (former collaborator of Horta), the private house became a Museum in 1969.
The workshop became accessible to the public in 1973.
Later, other major restoration campaigns took place carried out by Barbara Van der Wee until 1998. Building classified in 1963 by the Brussels region.
Listed, along with three other Horta buildings, as a UNESCO World Heritage Site in 2000.
A visit to this museum is a must. To the site HERE