Eclectic-style building built in 1892-93 by architect Jules Jacques Van Ysendijck, in the heart of the scientific city created by Ernest Solvay and Paul Héger for the students of the Université Libre de Bruxelles (ULB).
Originally, it housed the Institute of Physiology.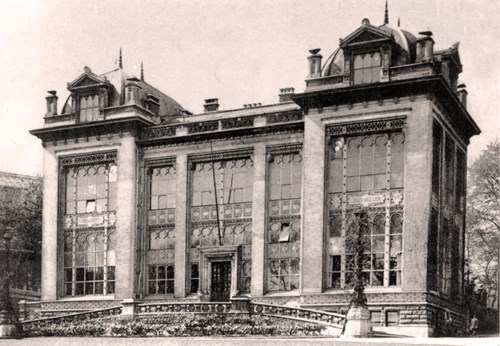 Abandoned in 1920 following the transfer of faculties to the Solbosch campus, it came back to life in 1929 with the creation of the Lycée Jacqmain, still in operation.
The building was added several other constructions for educational use, however the main facade has not undergone any alteration, and was even restored from 2007 to 2010, giving it back its original shine.
On the facade, magnificent glazed ceramics recall the most prestigious physiologists of the 19th century such as Joule, Faraday, Muller, etc.
The sgraffito housed inside the auditorium are by Adolphe Crespin