Art Deco pearl, nestled a stone's throw from rue Neuve.
The façade, integrated into an older classical building, was designed in 1930 by architect Léon Govaerts.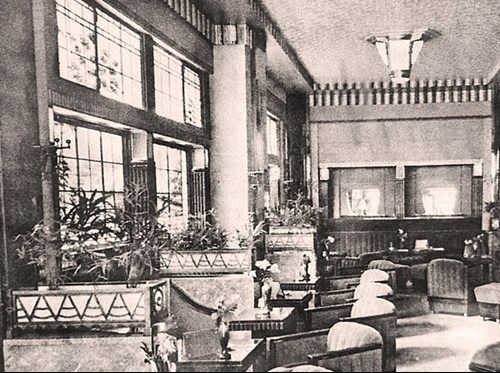 Everything here is period, from the front door to the interior furniture, armchairs, tables, benches, paneling, planters, lighting. Everything is authentic there.
The sign on the facade is original, as well as the beautiful wrought iron lettering placed in front of the glass plates above the windows.
The hotel on the upper floors was an afternoon meeting place ... and has become a boutique hotel. It has 8 bedrooms, only one of which has remained as it was.
The Tavern has appeared in a number of recent films. The current owners are lovely.
A must see ! Facade and tavern listed in March 2008.