Built in 1937-1939 to the plans of architect Joseph Diongre, who drew the very first plans in 1908 in a neo-renaissance style! But the war stopped all projects. He redesigned the plans in 1919, then the last ones in 1935.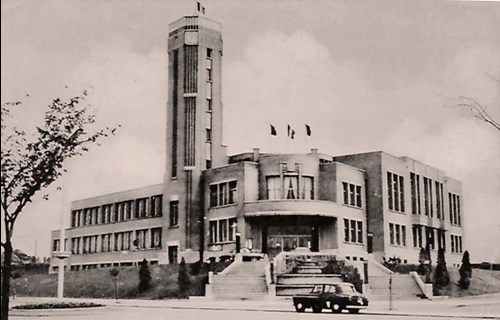 Finally developed in a Modernist style, the imposing town hall is a fine example of monumental architecture.
At the same time, Diongre designed the Institut National de Radiodiffusion (INR), now renamed Flagey.
All characteristics of the town halls are to be found here, the belfry (here very high), a monumental staircase (demolished during the metro construction), the bright public hall, the marriage room, the council room, etc.
The building was meticulously restored in 2014, based on the original plans and documents. As it is a communal building, it is easy to visit the spaces reserved for the public.
The ensemble has been classified since 1995.